WeddinG & Event Venue
WE CAN ACCOMMODATE WEDDINGS UP TO 300 PEOPLE
two NEW packages:
*The two packages below are our lowest prices available. Other package options are available. For more information please select the button below*
package 1
Inspired Elegance
Looking for an affordable and elegant wedding? Package 1 "Inspired Elegance" is the option for you. Ceremony costs $650.00 plus $47.11 (tax) for a grand total of $697.11 for a beautiful mountain wedding.
Once per month the 3C Ranch will host an enchanting evening of wedding ceremonies for those couples who desire the beautiful nuptials without the extraneous trappings.
Couples will say "I DO" with the pink hued Gallieros as their backdrop and the scenes framed by the majestic Black Walnut trees. Each ceremony will be 30 minutes in length and up to 20 people per couple may attend! A maximum of 5 couples per event keeps this special event affordable as well as intimate.
Following your ceremony each couple will have time to take pictures around the ranch and then retire to the Clubhouse for cocktails and made to order gourmet fare. Special set ups with table and chairs are available outside of the bar area for an additional fee. This is a shared event, and everyone can use the Clubhouse area.
No special decorations are allowed unless an agreement has been made in writing with the 3C. 3C Ranch will provide a non-denominational officiant to conduct the ceremony so all you need is your wedding license!
Each couple and their wedding party are welcome to rent rooms and stay in the Clubhouse/bar until closing time.
First ceremony will be at 4:30PM in the Winter months and 5:30PM in the Summer months.
Reach out to us today and hold the date for as little as $250.
Book now and receive $1,000 off your wedding! As a special event the 3C Ranch is offering a unique chance to have the wedding of your dreams while saving money for your new future!
Book your wedding for June-August, 2020. Booking available August 1, 2019 - June 1st, 2020!
Package includes:
Early arrival for wedding party. You can start to setup decorations and you can begin getting ready at 1 PM on the big day! Includes use of one room to get ready. All other rooms will need to be rented.

One-hour ceremony with chairs set for 150. Decorations, sound and refreshments are the responsibility of the wedding party. chairs will be setup by noon the day of for a quick walk through.

One-hour cocktail reception for 150. Tables for hors d'oeuvres and drinks will be set as needed. All alcohol must be purchased from 3C Ranch.

Five-hour reception for 150 includes tables, chairs, and linens. Outside catering may be subject to a fee. All alcohol must be purchased from 3C Ranch. Music must stay within acceptable levels. Reception is not to continue past 11 PM. Those staying at the 3C may continue to celebrate without amplified music and are responsible for themselves.

All guest rooms on the ranch will be held for the wedding party until 3C Ranch is given permission to rent out on a first come first serve basis. Camping and trailers are welcome for a fee. check out is 11AM Sunday

Decorations are the responsibility of the wedding party.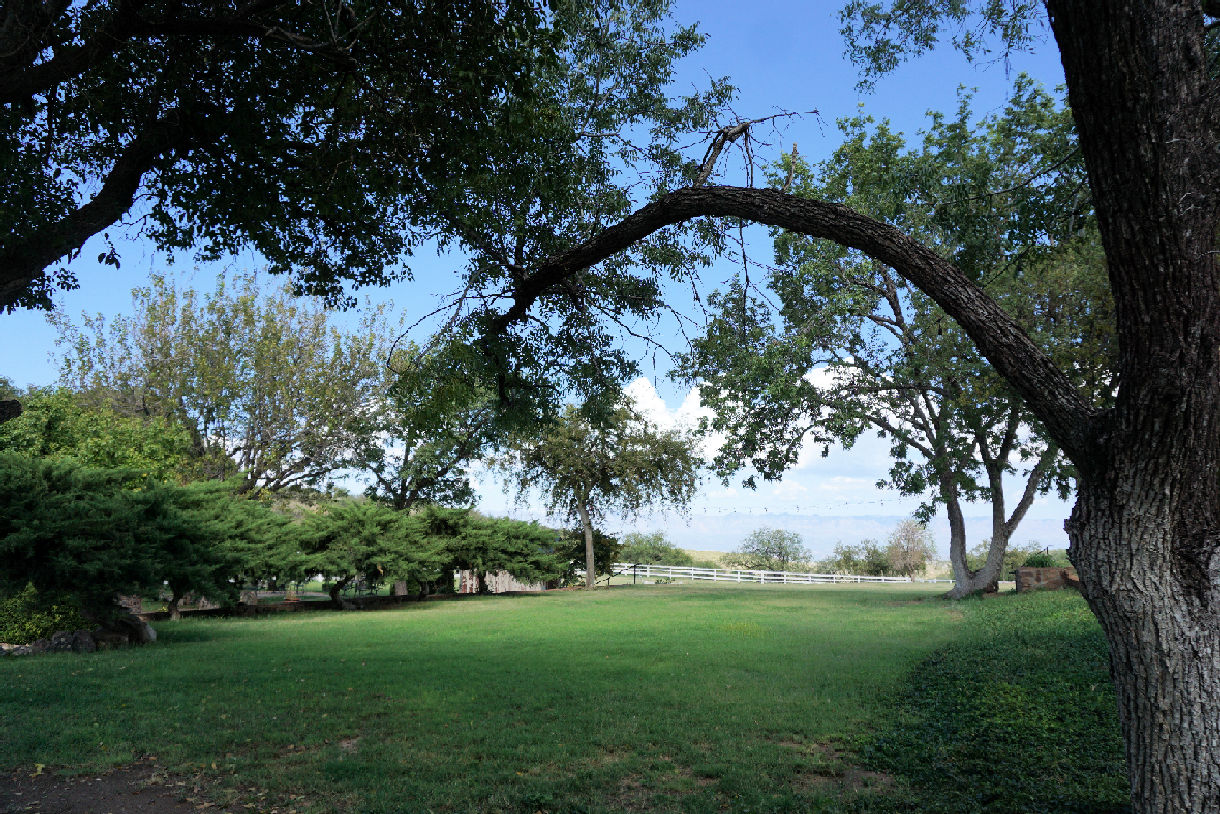 Our property not only hosts weddings but any sort of large event. If you are searching for a venue to host a birthday party, retirement party, quinceañera, or any sort of retreat feel free to reach out so we can accommodate you.
Our property includes: full upstairs and downstairs bar, bocce courts, laundry room, gym, multiple setup areas for big events, table and chair rentals, access to hiking paths, beautiful views of the Catalina Mountains, Mount Lemmon, and the Gailuro Mountains, and room rentals if you are staying overnight.
Click Here to contact us to inquire more and to make an appointment with us to view the property.